Do you need your Kristil system fixed?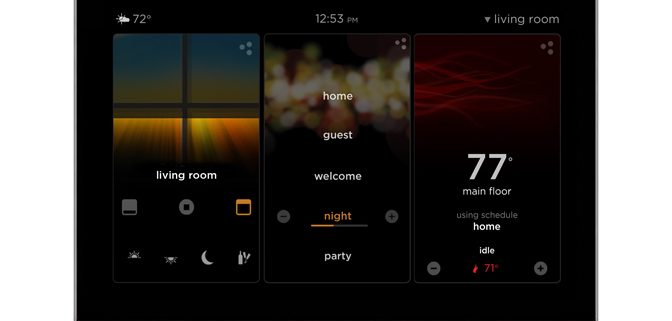 Kristil is no longer manufactured and parts for Kristil systems are nearly impossible to come by but we can help!
We have replaced many Kristil systems with the Vantage Equinox System http://www.vantagecontrols.com/learn/product-overview.aspx which runs over the existing Kristil wiring.
The keypads will get a stylish update and you will be able to control your system from your phones and tablets!
Upgrading Kristil lighting and security systems takes around two days depending on the size of your system. Contact me on brendon@aa.net.nz anytime and I will come out and price it up for you.
We often get asked "Can you fix a Kristal system" or "Can you repair a Kristal system" unfortunately the answer is no – once the Black Triacs in your switchboard blow, that's it, its time to replace your Kristil Automation system.
We replaced a broken Kristil system for our client Kris, in Campbells Bay, Auckland and here's what he had to say about his experience:
"I have spent most of the last decade trying to keep my Kristil system running. Increasing failures and repairs, alongside a desire to stay abreast of evolving technologies caused me to search for a replacement and after lengthy evaluation chose a Vantage system from Automation Associates.
Since upgrading to Vantage I have finally achieved the vision I originally anticipated – a system that works reliably, can be controlled from anywhere, and that my family can use easily.
The AA crew are outstanding and truly know their stuff – I recommend them as seasoned professionals and only wish I had engaged them from the start.  "
Kris Boyd
If you have a broken Kristil system call me on 021 970785 – we are the experts at getting you up and running again!
https://aa.net.nz/wp-content/uploads/2017/06/EQ73.jpg
672
672
Brendon Reid
https://aa.net.nz/wp-content/uploads/2022/09/aa-2022-logo2.png
Brendon Reid
2017-06-07 05:11:18
2022-11-09 07:53:19
Do you need your Kristil system fixed?